You trust your doctor. Doctors count on Lupron Depot
For over 30 years, doctors still choose LUPRON DEPOT to treat their patients with
advanced prostate cancer.3
LUPRON DEPOT is in the class of hormonal therapy drugs called gonadotropin-releasing hormone agonists (also called GnRH agonists or GnRHa).1 While Lupron is not a cure for advanced prostate cancer, you and your doctor may choose LUPRON DEPOT as part of your treatment plan to suppress testosterone that may cause testosterone-dependent prostate cancer cells to grow.1,4
DO NOT TAKE IF
You should not take LUPRON DEPOT if you have had any type of allergic reaction to LUPRON DEPOT or similar drugs.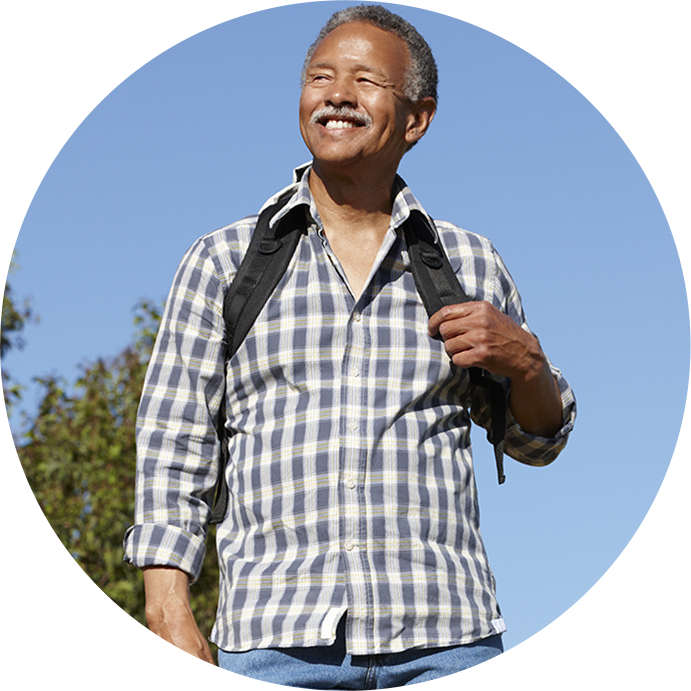 Most prostate cancer cells depend on testosterone (the male sex hormone) to grow. LUPRON DEPOT suppresses the production of testosterone, which slows the growth of prostate cancer cells.1,4


HOW LUPRON DEPOT IS GIVEN
LUPRON DEPOT is a prescription medicine that must be administered under the supervision of a physician. It's given as a single intramuscular injection, which means it is injected into one of your muscles, instead of under the skin or into a vein. Your doctor will determine the most appropriate injection site for you.1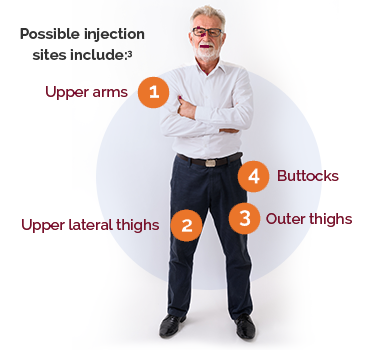 The most common side effects of LUPRON DEPOT include:1
Hot flashes or sweats
Injection site reactions or pain
General pain
Swelling
Testicular shrinkage
Difficulty urinating
Fatigue or weakness
Headache
Joint, gastrointestinal (GI), and respiratory problems
While LUPRON DEPOT ultimately reduces testosterone in your body, during the first few weeks of therapy, your testosterone levels may rise before they fall. You may experience temporary new or worsening symptoms of prostate cancer, including urinary symptoms and bone pain.1
High blood sugar and increased risk of diabetes can occur in men using LUPRON DEPOT. (Your doctor will monitor your blood sugar during treatment). An increased risk of heart attack, sudden death, and stroke can also occur. Discuss this increased risk with your doctor before starting treatment and report any new symptoms during treatment.1
Reports of convulsions have occurred in patients taking LUPRON DEPOT with or without a history of seizures, epilepsy, or brain disorders (related to blood vessels, nerves, or tumors), and in those taking medicines that cause convulsions.1
You should also know that LUPRON DEPOT may cause impotence.1
Treatment affects all men differently. Talk to your doctor about your medical history and all other medicines you take.
OTHER IMPORTANT CONSIDERATIONS

LUPRON DEPOT can affect the electrical activity of your heart. Your doctor must determine if the benefits of using LUPRON DEPOT outweigh the risks, especially if you have congenital long QT syndrome, abnormal blood tests for electrolytes, congestive heart failure, or if you take medications to regulate your heartbeat.1

If you are concerned about any side effects or new symptoms during your LUPRON DEPOT treatment, it's important to discuss them with your doctor right away.