Jackson, age 67
Retired high school basketball coach,
husband, grandfather of 4

Not an actual patient.
Dedicated to supporting your patients through innovative
resources and programs.

Support PLUS offers resources for you and your patients
Support PLUS Specialist* for patients
When you enroll your patients in the Support PLUS program, they will be assigned a dedicated Support PLUS Specialist, who can:
Serve as your patients' personal contact for 1-on-1 support, as often as they need it
Help them understand what to expect when taking LUPRON DEPOT and how it works
Encourage patients to talk openly with their physicians
Provide information about advanced prostate cancer
Connect them to resources for insurance support
Share information about how to find additional support in the prostate cancer community
Let Support PLUS handle benefit verification for you. With Support PLUS, you will receive:
Patient benefit investigations
Precertification and prior
authorization management
Reimbursement support
Claims appeal assistance
Whether it's Medicare Advantage or private insurance, we support you and your office by helping to manage the procurement process. That leaves you free to keep your focus where you want it—on your patients.
Or contact your AbbVie Sales Representative to learn more.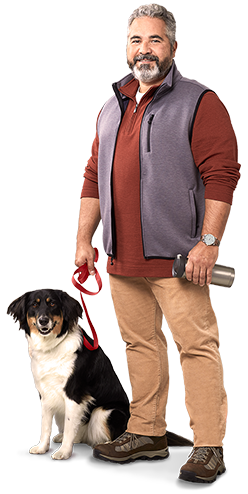 Patient Support and Education
TAILORED EDUCATIONAL MATERIALS
Help your patients stay informed and motivated by providing tailored educational materials
With just a click of a button, you can customize, preview, and download brochures with useful information for newly diagnosed advanced prostate cancer patients.
Customize the materials
Add your logo and your practice's contact information.
Download and Customize Brochures
Resources available through your AbbVie Sales Representative
100 Questions & Answers About Prostate Cancer

by Pamela Ellsworth, MD

Understanding LUPRON DEPOT® Therapy––

brochures are available in English and Spanish

Promoting Wellness for Prostate Cancer Patients

by Mark Moyad, MD

Understanding Prostate Cancer: A Guide to Treatment and Support––

brochures are available in English and Spanish
These resources are available through your AbbVie Sales Representative, or by contacting Customer Service at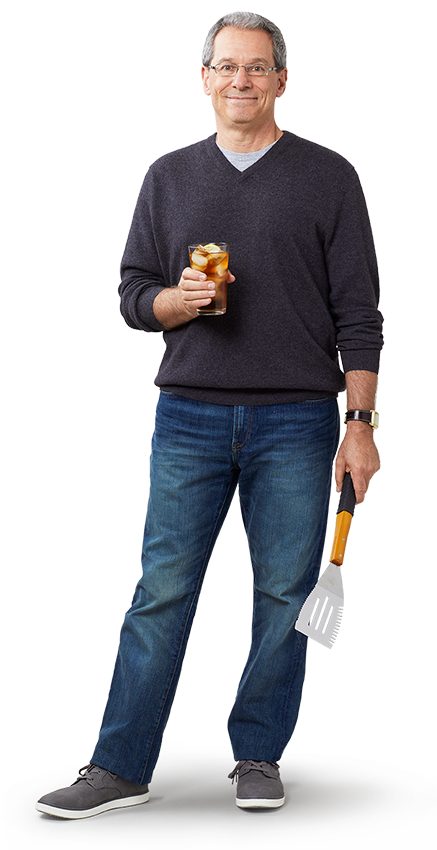 Dr Aaron Spitz and Dr Benjamin Lowentritt provide insight into their experiences using LUPRON DEPOT and why it's often their ADT of choice when treating patients with advanced prostate cancer
Dr Aaron Spitz is a board-certified urologist at Orange County Urology Associates and has been practicing urology for over 21 years.
Dr Benjamin Lowentritt is a board-certified urologist at Chesapeake Urology and has been seeing patients for the treatment of advanced prostate cancer for over 15 years.
Meet Larry and Don, LUPRON DEPOT patients
Larry and Don share their experiences living with advanced prostate cancer and taking LUPRON DEPOT
Meet Larry, husband, father, professional chef
Larry opens up about the anxiety he felt after his diagnosis, his positive relationship with his care team, and how his passion for cooking has helped him through it all.
Meet Don, father, grandfather, Army veteran
Don reveals the shock of his diagnosis, his role as a mentor in the prostate cancer community, and how his new-found interest in painting helps him cope with stress. 
LuproLink® and Administration Resources
LuproLink® is an intuitive inventory management system that helps deliver important LUPRON DEPOT inventory data about your practice. See what LuproLink® can do.
Mixing and Administering LUPRON DEPOT
Learn how to mix and administer LUPRON DEPOT.